If you're looking to create a home decor project that stands out from the rest, then Western interior design could be your secret weapon. From rustic hues and textures to contemporary motifs, explore the possibilities for creating a unique look of your own. Read on to find out how to make your dream home project come true!
What is Western Interior Design?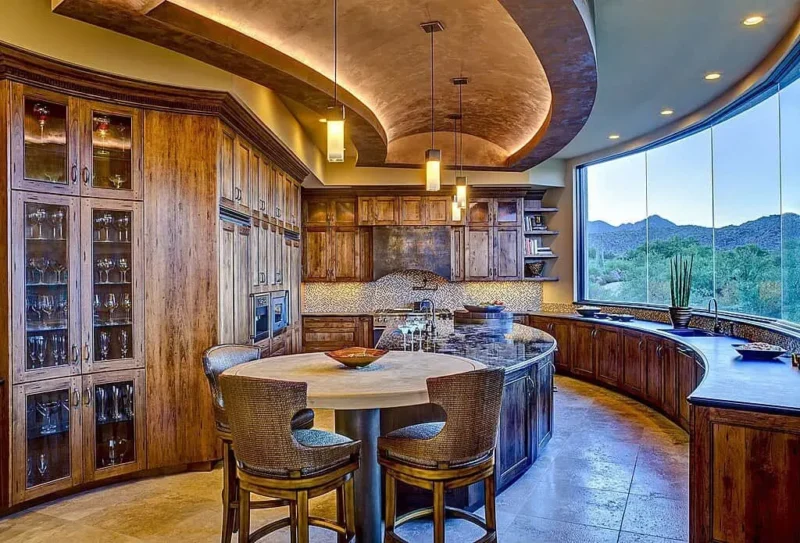 Western interior design draws its influence from varied elements of the American West. From rustic cabins tucked away in the mountains to modern, urban lofts in the heart of downtown – these design styles capture the best of what makes living in the American West unique and alluring. This kind of design includes raw, reclaimed materials like wood and stone, distressed leather accents, and iconic cowboy motifs for a nostalgia-infused appeal that's timelessly stylish.
Elements of Western Interior Design
Western interior design ideas have a wide range of elements and color schemes to choose from, making it a versatile and comfortable style of home decor. Western interior design is often associated with warmth, relaxation, and comfort. This rustic style offers plenty of opportunities to develop beautiful decorating ideas and produce stunning results. Here are some popular elements of Western home decor that you can incorporate into your own project: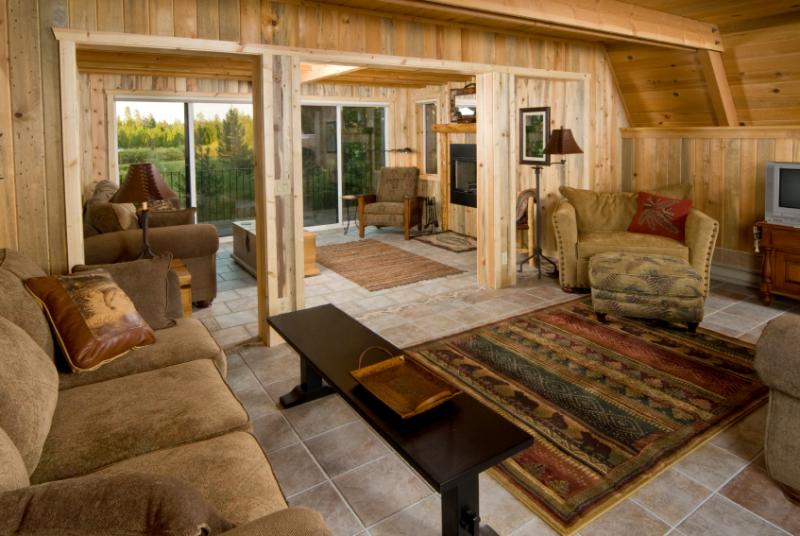 Patterns: Western design values the use of bold patterns such as plaids and stripes throughout the home. These intricate patterns add an element of visual interest and appeal to any space.
Furniture: Western furniture pieces such as wooden tables and chairs add charm to any room whether it's a kitchen or sitting area. For maximum effect combine different textures together like leather sofas with iron accents or wood armoires with copper detailing for added dimension and pizzazz!
Color Palette: The traditional interior palette includes earthy tones such as browns, tans, golden yellows, oranges, creams, reds, blues, and greens. These colors should be used in bold contrasts throughout the home for a truly unique look.
Lighting: Lighting can be used to set the mood in your chosen room or area. In this type of decorating scheme, it is important to use natural lighting from windows where possible in order to capture the beauty of the outdoors indoors. Fixtures like pendant lights are also great additions that can bring warmth into the space.
Textiles: Textiles help provide softness in any room by adding some warmth through blankets, pillows, or bedspreads; these touches bring character into your spaces without compromising on western style.
Accessories & Artwork: To finish off the perfect western interior design project you should add some unique accessories like metal sculptures or decorative wall art featuring animals or landscapes that remind us all about our time spent out in nature's wild places!
Conclusion
Of course, any successful project requires attention to detail and a thorough assessment of what the desired end result should be. Working with a designer or interior decorator can help you take an idea from concept to reality. Keeping an open mind, researching various trends in western interior design ideas, and being willing to explore all possibilities will ensure success when tackling any décor project.