Immigration rules and regulations keep changing from time to time. It is, therefore, necessary to keep yourself updated. The recent change is the replacement of a Tier 2 visa with a UK Skilled Worker visa. Some people think that this law has removed the Tier 2 visa. But that is not what happened. We have curated this article to provide you with all the details.
Before immigrating to the UK, you have to get a visa. Without it, it is impossible to continue working in the country. There are various types of immigrant documents that you can use for the same. However, before applying for them, you need to research well. People usually make mistakes and do not get their visas on time. It will be beneficial for you to gain knowledge before proceeding with anything.
Tier 2 and skilled worker visa UK are different from each other in many ways. You should know some significant differences between them to choose the correct option. This way, you can make the application process smooth without any difficulties. Let's dive right into the same.
What Is the Difference between a Tier 2 Visa and a Skilled Worker Visa?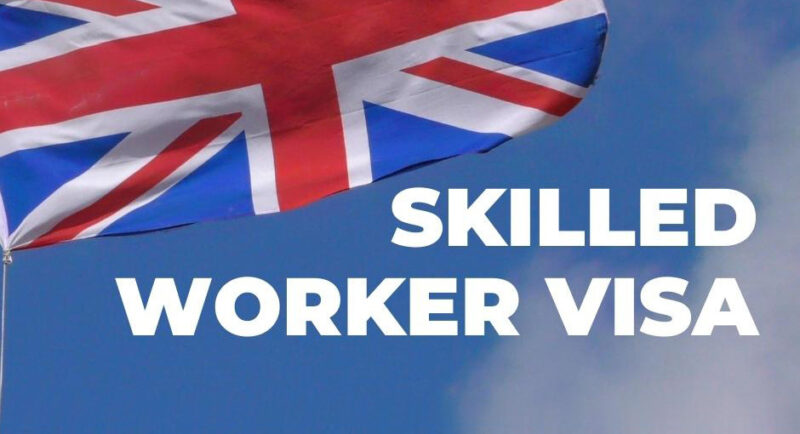 Even though these two documents play some role in the immigration process, there are some differences. You need to understand their purposes in detail to know which suits you.
Skills required: Both these visas have different eligibility requirements. Your job should be at RQF level 6 or more to get a tier 2 visa. All degree-level jobs come under this category. So, check the same before applying for this type of document.
On the other hand, a skilled worker visa allows employees to have a job at the RQF level 3. If you have an A-level job in the UK, you can apply for the same.
The application process of getting any of these documents is complex for beginners. But now, you can take help from a professional and clear your doubts. Also, you have to pay them a fee for these services.
Salary threshold: The salary threshold difference is significant when comparing these two options. The general salary threshold has been reduced to £25,600 for a skilled worker visa. And it was earlier £30,000 for the latter.
There are some other things as well that affect the salary threshold. You need reliable information regarding this to proceed with the application process. There are some online platforms where you can get sound advice from professionals. You can check them out and figure out which one is a suitable option.
Change in criteria for new immigrants: There has been a significant change in the criteria system for immigrants. People are allowed to apply for a skilled worker visa under these conditions:
A person's age needs to be 26 or below during the time of the application procedure.
A student visa is necessary.
An individual must gain education from the UK. It can be either a bachelor's degree or a master's degree. A PhD experience is also considered.
The job or research positions must be professional enough to be eligible immigrants.
A Tier-2 visa is crucial if a person moves within the UK.
ILR salary threshold: ILR salary threshold has also transformed with the new rules and regulations. It is also decreased from the previous one.
The previous ILR salary threshold was £35,800. It was under the Tier 2 visa. All the workers who are getting this much of a salary every year are eligible
Now, the ILR salary threshold is £25,600 for a skilled worker Visa. It doesn't matter if an employee's salary is above this amount. They can work without any challenges.
Removal of Resident Labour Market test: Earlier, every individual is required to participate in this test. Now, it has been removed. You can access the application even if you don't have the test score. It has provided workers with a bit of relief. Also, note that the sponsoring process is reduced by four weeks.
When this test was necessary, many people faced problems and issues. There is no need to worry now. You can choose the option that suits your needs well.
Removal of the length of stay and cooling off period: For tier 2 visas, people must stay for a year or so to be eligible for entry. And employees have to work six years to complete the requirement.
The country has given a significant benefit to the employees after the introduction of a skilled worker visa. The length of stay and cooling-off period is no longer needed. You will still be eligible if you haven't spent 12 months or six years. This way, you can quickly apply for the document and get it at the right time.
What Are the Tips to Get a Skilled Worker Visa?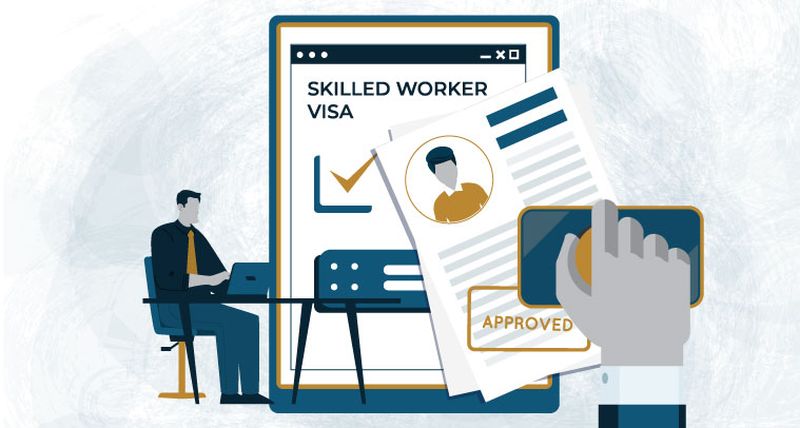 Getting this document is not as complicated as it seems. But you must know the eligibility requirements, total expenses, and more to avoid problems. Let's learn some tips to have a smooth experience in applying for it:
Read the eligibility requirements: A detailed knowledge of the requirements is crucial when starting the procedure. Some people make little mistakes because they don't know much. You can only be eligible to move to the UK as a skilled worker after passing the criteria.
It is always better to research everything a bit early to be prepared. You can prevent various risks in this way.
Prepare the documents: You should also check the documents you need for the application process. Different countries have different requirements. You have to check the most important ones to begin the procedure. Preparation can also help you avoid problems, and you will get the visa on time.
Get a professional's help: You can also guide yourself to start the application process with a professional's help. But make sure to choose a trustworthy one.
The Takeaway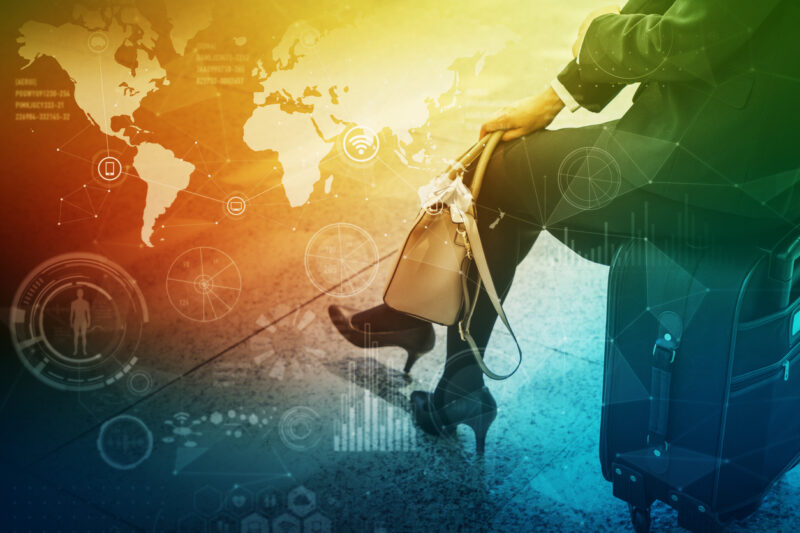 We hope this article helped you understand the differences between a Tier 2 and a Skilled worker visa. You can now select a particular one according to your needs.