Moving can be a time-consuming and stressful process, but it doesn't have to be. With a few simple tips and tricks, you can get settled in your new home quickly and easily. In this blog post, we will cover all the necessary steps, from starting with essentials to making a moving checklist and getting familiar with your new area. Let's get started!
Moving can be a daunting experience, but with proper preparation, settling into your new home quickly is possible. Whether you're moving locally or afar, there are essential factors to consider when establishing your home within a week. This express moving guide provides tips on how to do it.
Start with the Essentials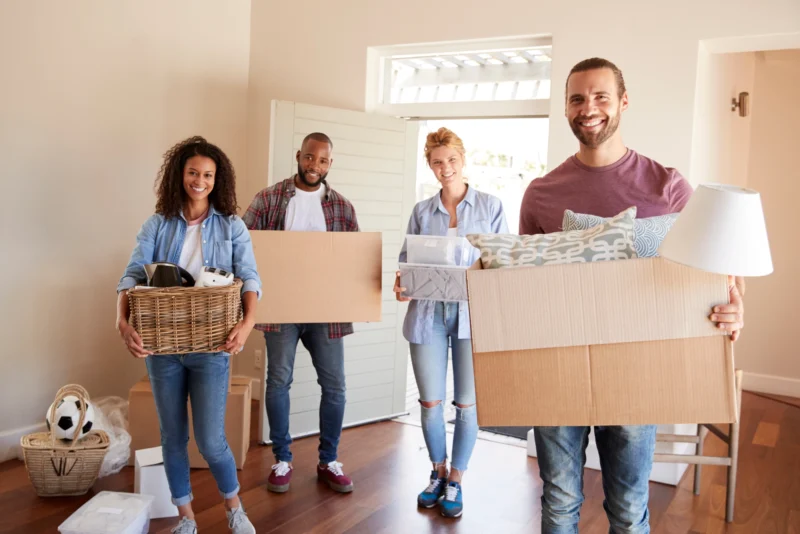 Moving into a new home can be both an exciting and daunting experience. You want to get settled in quickly, but you also need to make sure that everything is taken care of, and nothing is forgotten.
• First things first- start unpacking the essentials such as beds and clothing to ensure that you can sleep comfortably and have clothes for the next day. Unpacking kitchen items like dishes, utensils, pots, and pans will help you prepare basic meals while you're settling in. Make sure that utilities like electricity and water are set up before beginning to unpack further- this way, you can ensure that everything is running correctly before moving all of your items in. Once the basics are taken care of, it's time to arrange furniture in each room to create a cozy atmosphere for living.
• Now that all of your items are moved in, it's time to explore your new neighborhood and connect with old friends from your previous home. This will help make the transition smoother and provide some much-needed support during this time! Additionally, try making an inventory list of any items that need replacing or purchasing- this could include furniture or even decorations for each room! Assembling a list of packing materials, such as boxes, tape, and markers, will also help streamline the process when packing up your belongings!
• Finally, take some time to plan out how long it should take you to move out by creating a move-in checklist- don't forget important documents such as ID cards or birth certificates! Label all boxes with contents inside along with where they go once arriving at your new place- taking pictures of electronics setup might also be helpful if trying to replicate them later on down the road too! For those last-minute touches before settling in fully, why not try making one of your family's favorite meals or desserts? This small gesture may make them feel welcomed right away after arriving at their new home sweet home!
Make a Moving Checklist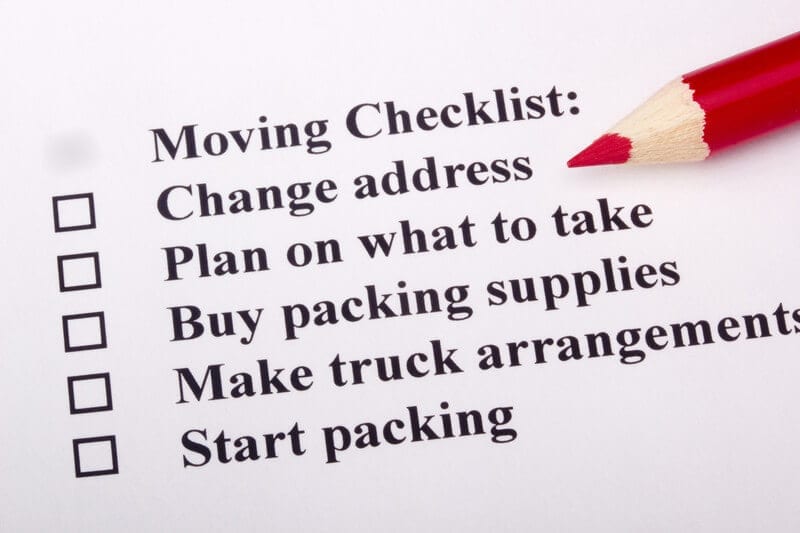 Moving to a new home can be exciting, but also overwhelming. To ensure a smooth and stress-free move, create a checklist.
• First, make a to-do list including research on moving companies, item inventory, and budget.
• Second, pack early, labeling everything and planning the best way to transport furniture, pets, and plants.
• Finally, draft an organized timeline for moving day, including item inventories, mover arrangements, labeling boxes, and getting rid of perishables. Consider using a moving binder to keep important documents together.
Get to Know Your New Area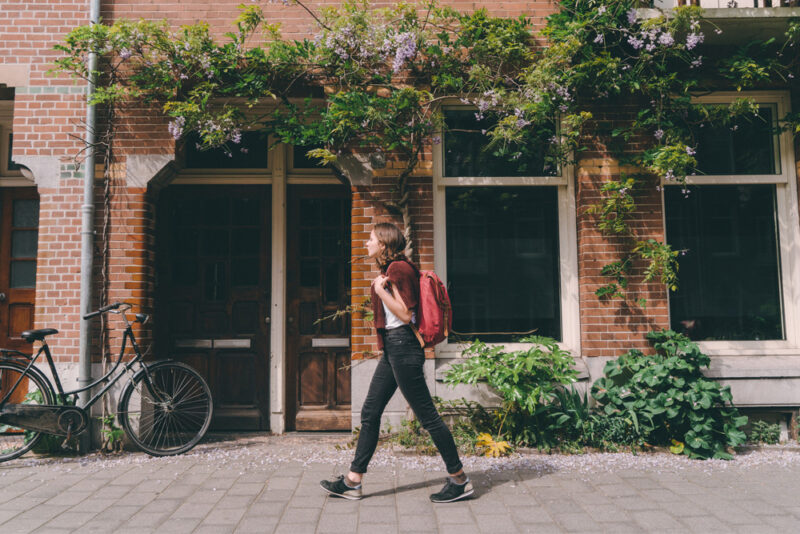 Are you looking for a fresh start in a new area?
From learning about the work-life balance of your new home to packing essentials for move-in day, here is your guide on how to get settled in your new area.
First, look into the job opportunities available in the area. This is especially important if you are moving for work, or if you will be looking for a job in the near future. Researching this before making the move will help ensure that it's a good fit both financially and professionally. Next, explore what local attractions and entertainment options are available, such as restaurants, parks, museums, etc. It's also essential to get an understanding of what healthcare options and facilities are nearby, as well as research the cost of living in this area, which may be different from where you previously lived! Additionally, check out recreational activities such as access to public park locations or any charitable organizations or community events that may interest you.
Research your neighborhood thoroughly. Know what stores are around, what services are offered, and read reviews from current residents. Reach out to neighbors before or after settling down, take some time off during the move-in process so that you have enough time and energy to settle down quickly and effectively. These steps will give yourself plenty of time to unpack properly and get comfortable in no time!
Unpack Room by Room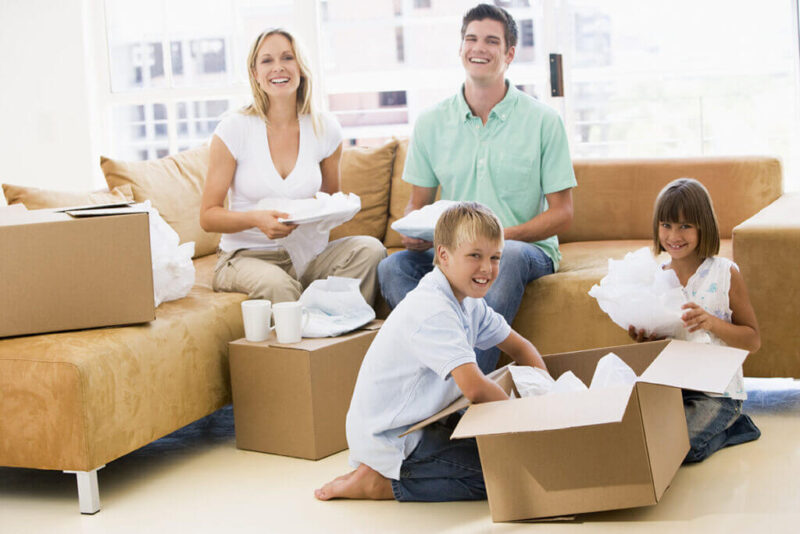 Start by unpacking the essential utility and kitchen rooms, such as clean clothes and sheets. Label and organize items to save time and make things easier to find later. Set up storage units in each room to keep everything organized and pack boxes appropriately for storage or disposal.
Before setting up furniture, create a floor plan to ensure everything fits and there's enough space. Assemble and position furniture with help lifting heavy pieces for safety. Unpack and set up electronics like TVs and stereos, along with gaming consoles and computer systems.
Lastly, add personality to your living spaces with rugs and artwork. Keep your space clean and comfortable by arranging furniture accordingly and avoiding clutter.
To Summarize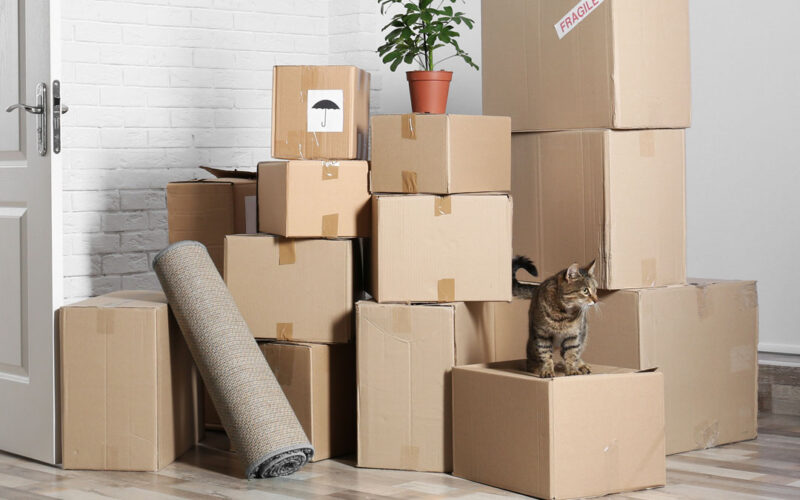 Moving can be a stressful experience, but with the right preparation, it can be easier and faster. This guide provides helpful tips for getting settled into your new home quickly in 2023. From starting with the essentials to making a moving checklist and getting familiar with your new area, taking the time to plan ahead and create an organized timeline will find you settling in comfortably in no time! Prepare for your move now, and soon you'll be living happily in your new home sweet home!