Choosing the suitable material for tableware can sometimes take work considering the various materials like earthenware, stoneware, bone China, fine china, porcelain, etc., available in the market. However, materials like bone China and fina china are gaining tremendous traction worldwide. Some of the remarkable aspects of the mentioned materials that make them the most sought-after material are their exceptional durability, strength, lightweight, and classy appearance.
A reputable Bone China manufacturer can quickly provide high-quality tableware in bulk, including teacups, bowls, plates, mugs, etc., at reasonable prices. Telling the difference between bone china and fine china material by just glancing at it can be extremely difficult. However, both materials exhibit radical differences in quality and functionality.
What Is Bone China?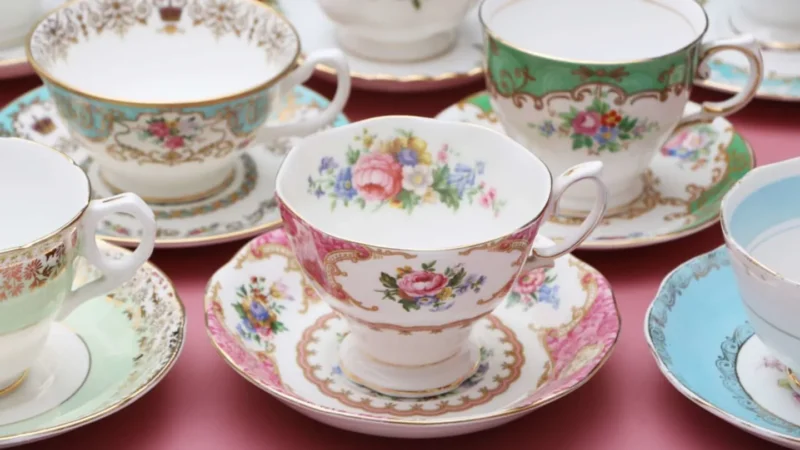 One of its constituent components, cow bone, makes Bone China unique from materials like porcelain and fine china. Other constituent elements of bone china include ball clay, feldspar, kaolin clay, and quartz.
There are various grades of bone china available in the market. The only difference in the various bone china grades is the presence of cow bone content. The highest grade of bone china utensils contains at least 30% cow bone. The ratios can increase to 40 to 45% to further enhance the quality.
What Is Fine China?
Fina china is just like the material bone china, except it does not contain any content of cow bone ash. Its constituent elements are mixed clay, kaolin, feldspar, and quartz. Without cow bone ash, fine china might seem like porcelain. However, the manufacturing of porcelain takes place at an extremely high temperature. Thus, making it more durable.
Hence, fine china can be a material between bone china and porcelain. Fine china is a white, glossy, and sturdy material.
Bone China Vs. Fine China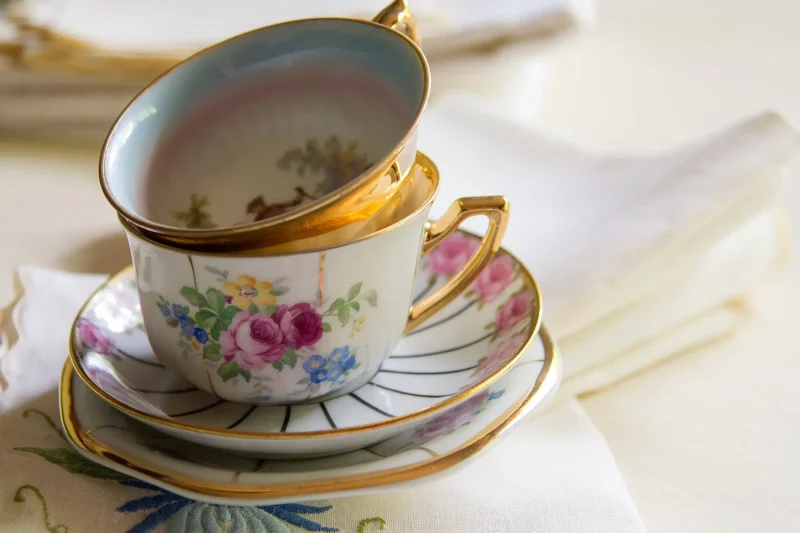 Check out the various points of difference between bone china and fine china based on aspects like weight, shape, color, texture, durability, etc.
Colour & Texture
Their appearance is the easiest way to distinguish between bone and fine china. Due to the presence of cow bone ash in bone china, the material tends to be more translucent or milky white. On the other hand, fine china gives off a vivid, bright white color.
Another difference is that if one tries to pass a ray of light through the materials, fine china will not allow any light to pass as it is opaque.
Weight & Sturdiness
Comparing both materials based on weight, bone china tends to be lighter than fine china. Additionally, it has a smoother and finer surface than fine china. However, despite being light in weight, bone china tends to be a more resilient material than fine china due to its cow bone ash content.
Shape
Bone China is substantially softer and has a finer composition than Fine China due to technical and raw material variances.
Conclusion
Choosing the suitable material for tableware is crucial as one must see it as a one-time investment. The suitable material lasts for extended periods, thus, eliminating the need to keep buying tableware time after time. With the help of the above-mentioned factors, one can easily decide which material out of bone china and fine china is suitable for them.